CNC Plasma Upgrades
After using the table for quite some time, I have discovered a few issues. First off with my design for the guide rails using the v-groove wheels is flawed. The current design only uses these bearings on the top of the rail. With this type of setup it tends to not want to stay on the rails. Also when you cut thin material it tends to lift one side of the other when you change directions rapidly.
So I have been working on a new design. seen below.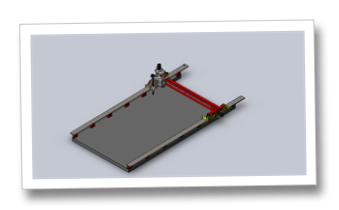 The z axis will remain unchanged as will the table itself. The main changes are with the gantry itself.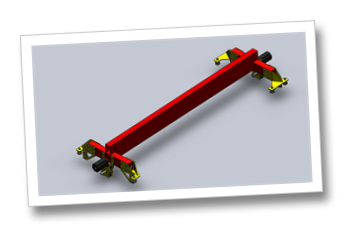 Here is a close up of the new design.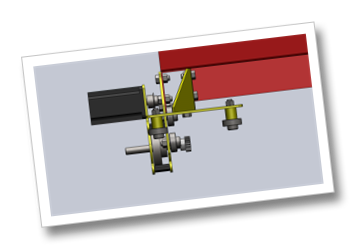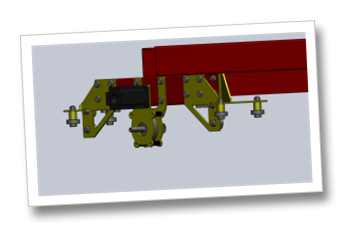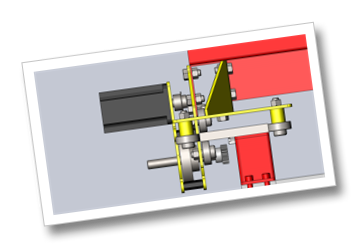 I will be eliminating the v-groove bearings completely. In their place I will be using 1621-2RS bearings. These are a plain roller bearing with seals. There will be 8 of these on one side and 6 on the other completely capturing the 1/2" x 4" sold roll rail on each side that will be raised 3" off the table. This will lower the center of gravity in relation the the top of the rail while still retaining the clearance under the gantry. I also will be changing the stepper mounts as this new design would not work with the old units. The new design will be lighter and protrude less from the side of the table itself, leaving more room for me to walk around the table in my tight 1 car garage.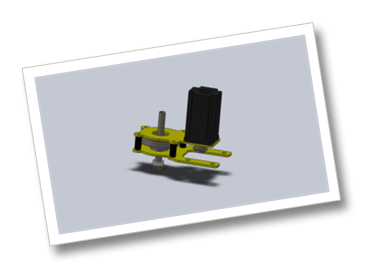 I have cut the pieces that are in yellow this weekend. Nothing like using the plasma table to make parts for the table.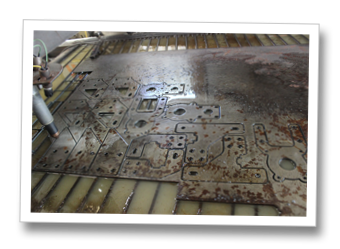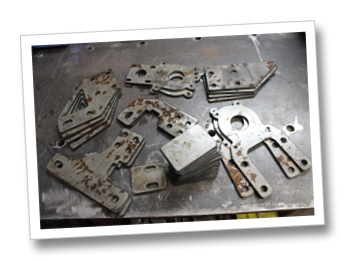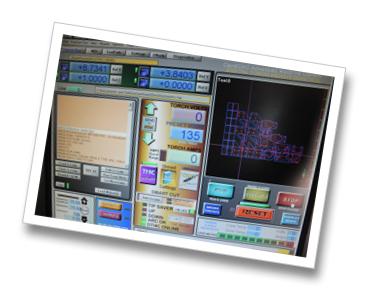 In this next photo you can see that at slower speeds the cut quality is getting closer to what you should expect from a plasma cut part.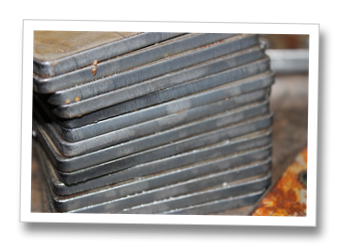 This portion of the upgrade will take some time to finish due to economic conditions, but I will post more information on the exact dimension and maybe I will share the cad drawings once the project is complete. I would share now, but I want to make sure I do not make any changes until then.
The other issue I will address later is the size the the z axis. If this new gantry design proves too light to handle the current z axis. I don't foresee any issues, but I have been wrong before.