Gopro Magnet Mount
I saw this on a site called shelf3d. Here is my version of the same type of mount.
I started with the need to easily mount a Gopro to my Jeep while I am off-road. So I decided to make a magnetic mount to allow it to attach it anywhere on the Jeep. Sure Gopro has a suction cup mount, I actually have one, but with the amount of scratches, dents, dings, and mud on the Jeep and any given time, the suction cup didn't want to stay in place. If the surface is "CLEAN" and free of defects it works great. For this application it created more headaches than a solution to my problem.
So I went to Menards and purchased the items that I needed. Here is a list of what I purchased.
You will also need a Gopro tripod mount
Use a 1/4-20 Tap to enlarge the hole and let the screw remain in the magnet when the tripod mount is removed.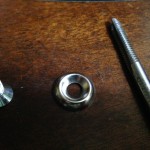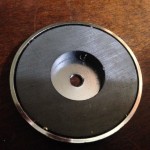 Once you have these item you will need to run the tap through the center hole in the magnet. I put the tap int my Dewalt cordless drill to ease this process. You can also use a tap wrench or a wrench, but the drill works the easiest.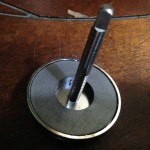 Place the washer on the underside of the magnet and thread the screw into the magnet holder.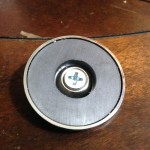 You will now have just enough of a thread protruding to attach the tripod mount to the magnet.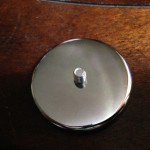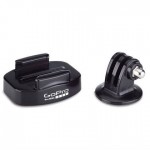 Now that it is all assembled you will need to remove enough material from the bottom of the magnet holder to allow the magnet to touch the surface or you WILL scratch your paint with the edge of the steel that the magnet is attached. On my Jeep that is not an issue, but if you stick it to any part of your car and you end up scratching your paint I AM NOT RESPONSIBLE FOR ANY DAMAGE that is done. If you value your paint USE THE SUCTION CUP MOUNT!!!